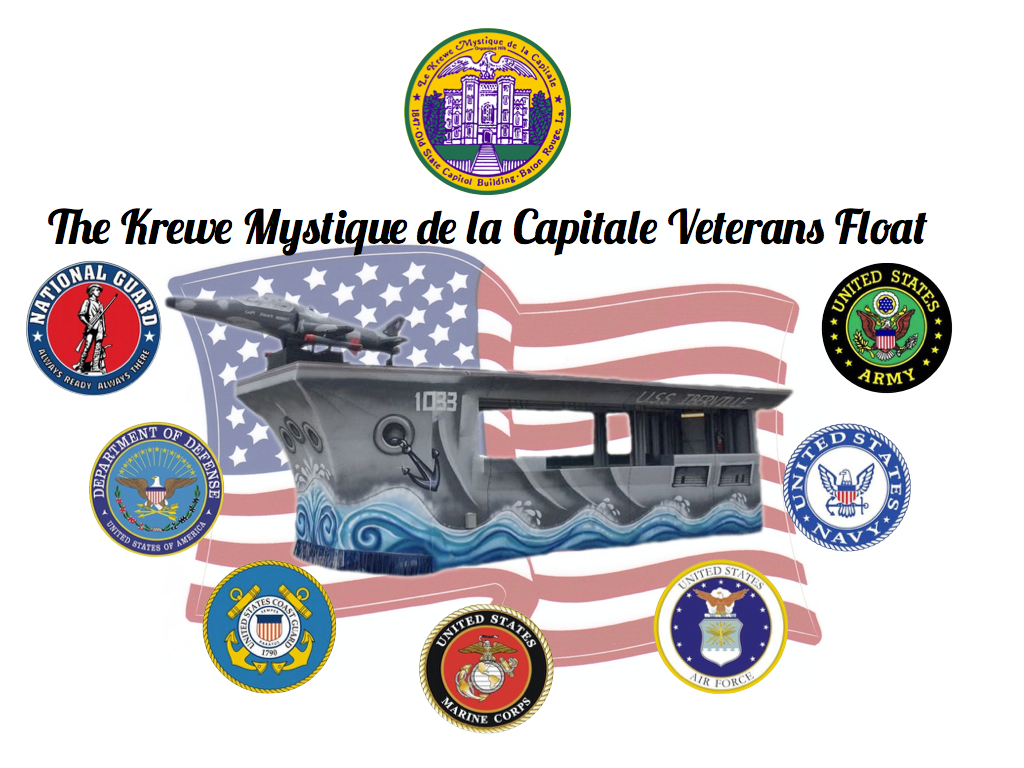 Starting in 2018, we included a special float in our parade for veterans only. They do not need to be members of the Krewe and there is no cost to the veteran.  All beads and throws are provided. This is our way of saying thank you for your service!
Veterans Float made possible by the generous
donations of the following donors:
You can help support this effort by donating using the links below.  Krewe Mystique thanks you for helping to celebrate our veterans.
If you would like to be a corporate sponsor
please download and return this form…
If you would like to nominate a veteran to ride in the parade, please use the form below.  If selected, you and the veteran will be contacted to make arrangements.  Thank you for your service!
THE VETERAN'S FLOAT IS FULL FOR THE 2023 PARADE.
Thank you for your nominations…